Media Appearances & Mentions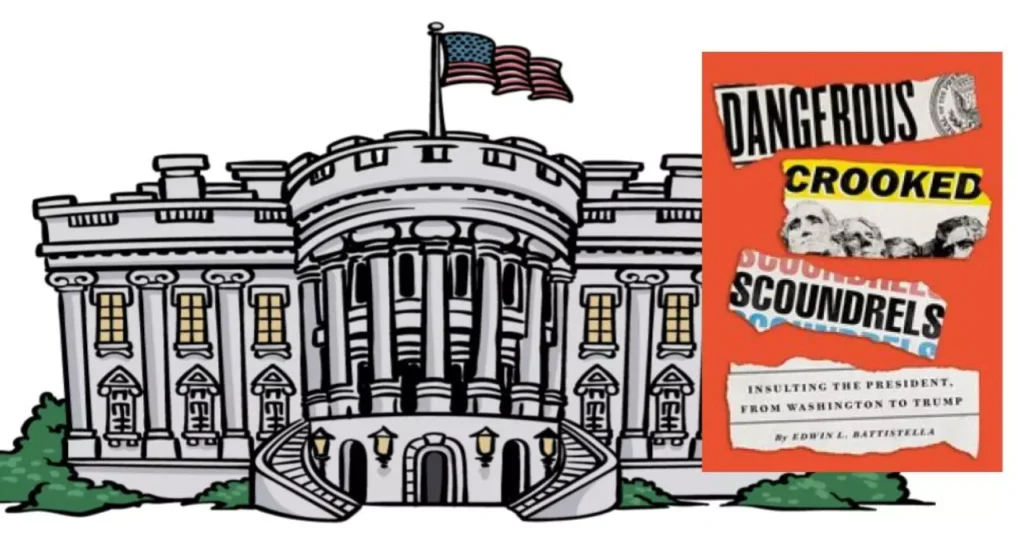 Larry Bernstein's What Happens Next, May 13, 2023 https://www.whathappensnextin6minutes.com/p/how-to-apologize#details
NPR's Throughline, "The Way Back", April 20, 2023 https://www.npr.org/2023/04/18/1170705584/the-way-back
Jake Vaughn interviewed me for his Deeper Social Studies podcast (https://podcasts.apple.com/us/podcast/dr-edwin-battistella-dangerous-crooked-scoundrels/id1556130602?i=1000512462237).
Shira Lazar and Ryan Mitcheil on Feb 10 for their "Let's Go There" podcast on the   national LGBTQ+ station Channel Q https://omny.fm/shows/let-s-go-there-with-shira-ryan/2-10-sprout-wizards-and-epic-apologies.
Pierre d'Almeida of The Stylist (stylist.fr) for an article called DIS CAMION PARDON! (April 202, no. 298, p 43).
Andy Lindberg and Julia Oppenheimer on XRAY in the Morning, XRAY FM's morning news and commentary show. 107.1 and 91.1 FM in Portland,
Arianne Cohen for a story on Bloomberg Businessweek titled "When Your Company Has to Say Sorry, Here's How to Do It Right" (December 9, 2020, https://www.bloomberg.com/news/articles/2020-12-09/tips-for-corporate-apologies-during-the-coronavirus-pandemic).
Beowulf Rochlen on Rick Ungar show (on 9/8/20 and on 2/10/21).
Warden, Ian "Dreaming of a heartfelt apology" The Sydney Morning Herald, Oct. 28, 2018 https://www.smh.com.au/politics/federal/dreaming-of-a-heartfelt-apology-20181025-p50bu8.html
Heaney, Katie "Why Do Some People Find It Impossible to Apologize?" The Cut, New York Magazine, May 2, 2019 https://www.thecut.com/2019/05/why-is-it-so-hard-to-apologize.html?fbclid=IwAR0kgR5fD4hQf8c8fTBPmJsYWNT39YaCxtI0orxQGnhyJt99fWmNhcwTB14
Ibrahim, Shamira "In Defense of Cancel Culture," VICE, Apr 4 2019, https://www.vice.com/en_us/article/vbw9pa/what-is-cancel-culture-twitter-extremely-online?fbclid=IwAR2hWprbd6msH9EjShAHj2rx8jM2541dahW_uhhg7qLu7UdxomacnvXe7mE
Ang, Katerina "How to Tell if an Apology Like Megan Kelly's is Genuine," MarketWatch, Moneyish, Oct. 24, 2018, https://www.marketwatch.com/story/how-to-tell-if-an-apology-like-megyn-kellys-is-genuine-2018-10-24
Heath, Nicola, "Apologise like a leader: how to say 'I'm sorry'" INTHEBLACK, Sept. 1, 2018. https://www.intheblack.com/articles/2018/09/01/apologise-like-a-leader-how-to-say-sorry?fbclid=IwAR2h1eXdowhN6G9ycRek4YqqkNwzHN2tKfsTxRryZbocC_Q7fnX-qP3BKKI
Khan, Saher "How to navigate a political apology," PBS NewsHour, Feb 13, 2019 https://www.pbs.org/newshour/politics/how-to-navigate-a-political-apology
Leopold, Lisa "How to say 'I'm sorry,' whether you've appeared in a racist photo, harassed women or just plain screwed up," The Conversation, Feb. 8, 2019 https://theconversation.com/how-to-say-im-sorry-whether-youve-appeared-in-a-racist-photo-harassed-women-or-just-plain-screwed-up-107678
Jeffrey, James "Blackface scandal: How should politicians apologise?", BBC News, Feb. 8, 2019, https://www.bbc.com/news/world-us-canada-47152109
Schladebeck, Jessica "Facebook's apology statements are reading more and more like letters from your desperate Ex," New York Daily News , Dec 19, 2018. http://www.nydailynews.com/news/ny-news-facebook-privacy-data-breach-apology-20181219-story.html
McClure, Elle, "Sorry, Not Sorry," HARPERSBAZAAR.COM.AU May 2019.
Schiller, Mordechai Do You Make These Mistakes in English? Hamodia, November 20, 2018. https://hamodia.com/columns/make-mistakes-english/
Carolyn Said's "Saying sorry is hard to do for Uber, Facebook, Wells Fargo" San Francisco Chronicle, May 29, 2018 (https://www.sfchronicle.com/business/article/Saying-sorry-is-hard-to-do-for-Uber-Facebook-12945281.php).
Mignon Fogarty's Grammar Girl podcast "'It Is What It Is' and Other Tautologies," QuickAndDirty Tips.com, May 24, 2018 read my June 4, 2017 OUP blog post on "How to Use Repetition," (https://www.quickanddirtytips.com/education/grammar/it-is-what-it-is-and-other-tautologies).
Printpower "The Art of The Apology," April 11, 2018, (https://www.printpower.eu/insight/the-art-of-the-apology/).
Emily Petsko's "Here's the Right Way to Pronounce 'Pulitzer'" APRIL 16, 2018 Mental Floss, April 16, 2918 (http://mentalfloss.com/article/540286/the-right-way-to-pronounce-pulitzer) citing my OUP blog piece.
Rachael Rifkin's Here's what works way better than forcing your kid to say sorry (Today's Parent, April 10, 2018) (https://www.todaysparent.com/family/parenting/heres-what-works-way-better-than-forcing-your-kid-to-say-sorry).
Anna Orso's "The anatomy of an apology: 12 public statements analyzed and annotated." The Philadelphia Inquirer, December 5, 2017 (http://www.philly.com/philly/living/harvey-weinstein-matt-lauer-kevin-spacey-sexual-harassment-apology-20171204.html).
Meera Jagannathan's "How to Stop constantly Apologizing like Lena Dunham," Moneyish.com, Nov. 22, 2017 (https://moneyish.com/ish/how-to-stop-constantly-apologizing-like-lena-dunham/).
Suzy Byrne's "'Regret,' 'pain,' 'predator': analyzing the apologies of Matt Lauer, Harvey Weinstein, and others accused of sexual misconduct," Yahoo! Lifestyle, Dec. 1, 2017. (https://www.yahoo.com/lifestyle/regret-pain-predator-analyzing-apologies-matt-lauer-harvey-weinstein-others-accused-sexual-misconduct-172133769.html).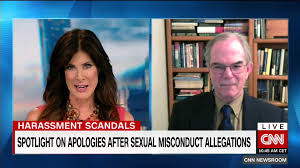 Natalie Allen's "The art of the public apology," CNN, Nov. 11, 2017 (http://www.cnn.com/videos/tv/2017/11/12/exp-hollywood-scandals-and-public-apologies.cnn).
Chris Yuscavage's "We Asked an Expert If Kevin Durant's Apology Was Good Enough," Complex Sports, Sept 20, 2017 (http://www.complex.com/sports/2017/09/kevin-durant-apology-good-enough-expert-weigh-in).
Moya Sarner's "Don't feel sorry for apologising – it could be good for you," New Scientist, June 14, 2017 (https://www.newscientist.com/article/mg23431300-700-dont-feel-sorry-for-apologising-it-could-be-good-for-you/).
Anke Meijer's story "Sorry zeggen, kan iedereen. Excuses aanbieden is een ander verhaal. 'Je moet weten wat je fout hebt gedaan." In the DUTCH NEWS Jan 21 & 22 (https://www.nrc.nl/nieuws/2017/01/20/sorry-sorry-sorry-is-nog-geen-6301066-a1542048),
on the weblog Cosmoeticalist, with Cindy Frantz and Mark Gibney, March 12,https://www.youtube.com/watch?v=oV0_RLUlDZU,
on Radio Times with Marty Moss-Coane, WHHY (Philadelphia) April 18, .
n Le Monde ("Affaire Fillon : l'art délicat du faux mea culpa en politique," Feb. 11, 2017, by Marc Bettinelli (http://www.lemonde.fr/affaire-penelope-fillon/video/2017/02/11/affaire-fillon-l-art-delicat-du-faux-mea-culpa-en-politique_5078107_5070021.html).
Dangerous Crooked Scoundrels Readings & Signings
McMenamin's History Pub in Bend, OR, June 25, 2019
Ashland Public Library, July 14, 2019.
Know Your Government events in Sunriver and Bend, OR, Sept. 14-15, 2020.
McMenamin's History Pub in Kalama Harbor Lodge, WA, July 13, 2020.
Web & Radio Interviews
The Rick Ungar Show, Sept. 8, 2020.
Jefferson Public Radio, April 1, 2020.
Sorry About That Readings & Signings
Ashland book launch, Bloomsbury Books, May 22, 2014
Portland Book launch at Indigo Editing in Portland, June 20, 2014
Friday Words and Wine at Weisinger's Winery, July 17, 2014
Ashland Book and Author Festival, Sept. 20, 2014
Friends of the Hannon Library, Oct. 2, 2014
Web & Radio Interviews
The Crisis Show with Rich Klein, May 14, 2014.
NewsRadio 106.7FM (Atlanta) with Michael Graham, June 17, 2014.
The Jefferson Exchange, Jefferson Public Radio, June 30, 2014.
KFAN Radio Minneapolis Interview with Dan Barriero "Bumper to Bumper," July 2, 2014.
"The Steve Fast Show" WJBC AM FM (Bloomington, IL), Sept. 7, 2014.